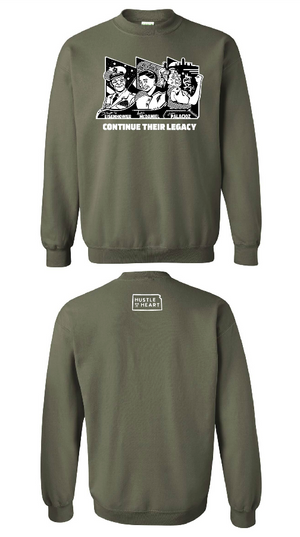 Lead For America Hustle + Heart
Lead For America is launching their latest collection of Hustle+Heart! The newest design is by Wichita-based artist KaCey Green and features three Kansas heroes that embody what it means to have hustle and heart. President Eisenhower, Hattie McDaniel and Connie Palacioz have strong legacies in arts, politics, industry and leadership - how will you continue their legacy?
This crewneck is an exclusive navy color for us influencers…but you can purchase one in green at the launch party on Saturday, Nov. 11 from 11-1:30 at 2 Beatz Boutique in downtown Wichita! If you're not in Wichita, you can purchase one at 2beatzboutique.com.